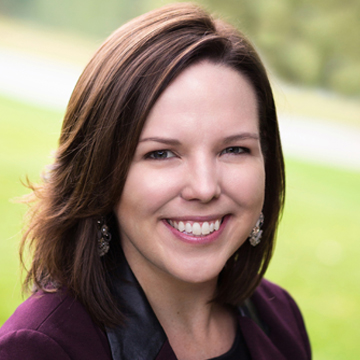 Leslie
Vice President of Operations
Leslie
As Vice President of Operations, Leslie supports the company by engaging with clients and team members, marketing the brand, achieving sales goals, and leading Community Care, Lifestyle Services, our in-house print and mail house, onboarding/offboarding, and technology innovations. With more than 16 years experience in sales and marketing for a professional sports team, a performing arts center, and a national movie theater company, Leslie provides Hammersmith®'s signature "Platinum Service" to our partners.

Leslie holds a Bachelor of Journalism degree in Advertising from the University of Nebraska-Lincoln.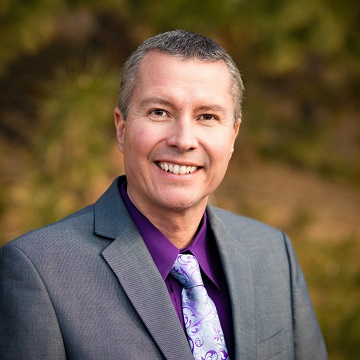 Justin
Business Development Manager
Justin
A Colorado native, Justin joined the Hammersmith team in 2010 as a Community Association Manager. Justin successfully managed many Homeowner Associations for years. Understanding the management of Homeowner Associations and the challenges Board members faced with leading their Communities, Justin was able to easily transition into the role of Business Development Manager. Justin has more than 20 years experience within the real estate industry, including experience in general real estate, new homes sales and new home construction, and Community Association Management. He realizes the importance Board members share with Residents regarding the responsibility and pride they have for their Community and their homes.

 

Looking for new management? Contact Justin.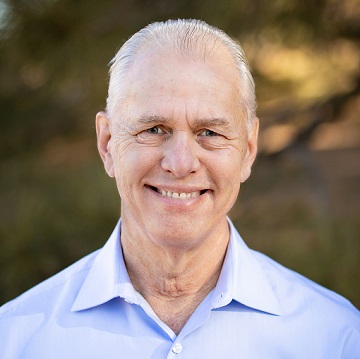 David
CMCA®, AMS®, PCAM®
Regional Director
David
| | |
| --- | --- |
| | For more than 30 years David Norvell has worked as a certified, award-winning HOA manager, the chief operating officer in a multistate HOA management company, and as a home builder developing hundreds of brand new HOAs, working with the Department of Real Estate to ensure each community was developed according to the guidelines of the States of California and Nevada. David also created, produced, and co-hosted a live radio talk show in San Diego called Condo Talk. As a professional HOA board member, David has served on hundreds of HOA boards and participated in tens of thousands of HOA meetings. As a professional mediator, David has negotiated and mediated hundreds of HOA, homeowner, and vendor issues. This experience gives David a unique look into what it takes for a HOA to function fairly and effectively to benefit each community and its membership. |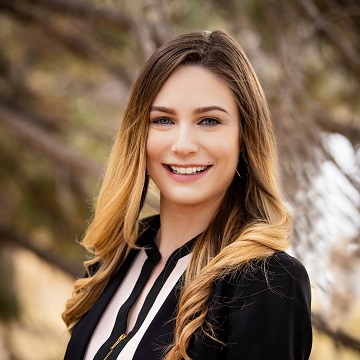 Georgie
CMCA®, AMS®

Regional Director
Georgie
As a Regional Director for Hammersmith®, Georgie Zuppa supports a team of On-site and Portfolio Managers across the front range specializing in high-rise management. With more than a decade of experience in the industry, Georgie brings a wealth of knowledge and experience to her role as Regional Director for Hammersmith®. Georgie is directly responsible for creating solid, long term and lasting relationships with our partners by overseeing all high-rise management and operations including business development. She is known for encompassing Hammersmith's Platinum Service model by continuously striving for excellence that exceeds client expectations. A Colorado native, Georgie began her career holding leadership roles for some of Denver's most notable hotels prior to her start in property management. Since then, she has overseen large scale high-rise operations at Denver's premier properties. Georgie currently serves on the Spring Conference Committee for Community Associations Institute Rocky Mountain Chapter.

 

Georgie earned her Bachelor of Arts degree in Hotel/Restaurant Management from Metropolitan State University.
Jessica
CMCA®, AMS®
Associate Regional Director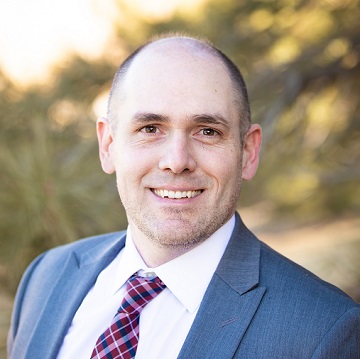 Andrew
CMCA®, AMS®
Supervising Manager of Community Associations
Andrew
Andrew has been with Hammersmith since 2015. Prior to joining the Team, he worked in vacation rental management and commercial property management. Andrew's clients benefit from his well-rounded knowledge of the industry and his worldly travel teaching English in Poland for three years.

Andrew holds his Bachelors degree in Communication Studies with a Business Concentration from the University of Texas at Austin. He enjoys traveling, skiing, mountain biking, and being outdoors with his family.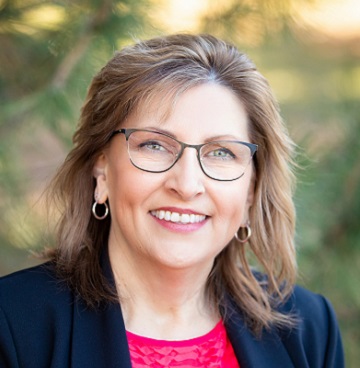 Corrine
CMCA®, AMS®
Task Force Supervisor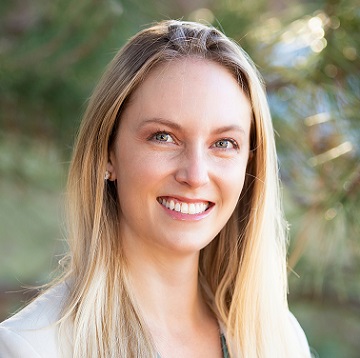 Laurel
CMP
Community Engagement Coordinator
Laurel
Combine a wanderlust spirit, enthusiastic personality, and a love for detail, and you have Laurel Scott. Laurel is the Community Engagement Coordinator for Hammersmith where she is responsible for the planning, coordination, implementation, execution, and overall management of community events. She is a master organizer, professional experimenter, and skillful designer. On a mission to produce memorable events, she is focused on improving association community engagement and creating a sense of trust.
Prior to taking on her role at Hammersmith, Laurel gained experience in meetings and events in the hotel industry. Most recently, she was the Senior Meeting and Special Events Manager for the Ritz-Carlton, Denver, and the Denver Marriott Tech Center. She has managed events for groups such as Charles Schwab, the NFL, and the Colorado Council of the International Reading Association.
In addition to 15 years in the hospitality business, Laurel also holds the Events Industry Council Certified Meeting Professional designation. She has a bachelor's degree in Hospitality Business Management from Washington State University where she was named the School of Hospitality Business Management Most Outstanding Senior upon commencement.
Outside of the office, Laurel enjoys spending time with her husband and their two wiener dogs, New Zealand sauvignon blancs, and mastering the perfect plié in her (almost) daily Pure Barre class.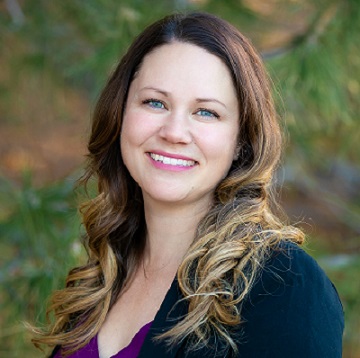 Erin
Director of Construction Services
Erin
| | |
| --- | --- |
| | Erin has more than 15 years experience in Community Management. She has worked extensively in multiple departments during her tenure with Hammersmith. As Director for Hammersmith Construction Services (HCS), Erin leads the HCS Team that coordinates projects and works with contractors, Community Managers, and the Board of Directors for many Communities. She has been with the HCS Team since the spring of 2015. In her spare time, Erin serves on the Board of Directors for a local non-profit. |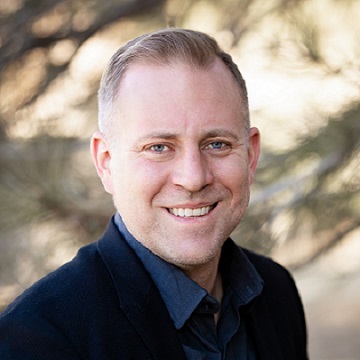 Greg
Director of Hammersmith Roofing
Greg
Greg Gerlach grew up in various parts of Iowa from Okoboji, Clear Lake to Des Moines. He attended Iowa State University after he went to Simpson College to play football and studied business management. During summers he spent his time framing and roofing houses. He has been involved in a few startups, from a wireless internet service provider in the Midwest, to a moving and storage company franchise. Greg became involved in disaster restoration at Service Master in Des Moines for five years. There he secured new projects and managed the projects to completion. He became certified in several areas of restoration, including water, smoke/fire, and odor restoration. From there he became interested in learning the insurance side of the restoration business, so he studied and became a multi-line claims adjuster for ACE, specifically the Rain & Hail, Farm & Ranch division. Through handling large loss P&C claims for farm and ranch policyholders throughout the United States and working closely with underwriters, he obtained a clear understanding of the carriers' claims process including strategy and settlement.

Greg and his wife Jessica moved to Denver at the end of 2012. He worked for a local roofing company managing their estimation and production departments. Greg felt there was more to his path and decided it was best to directly serve the Community and Clients with his knowledge of all sides of the industry. This led him to join a public adjusting firm in Nov. 2014 to help investigate, plan, and estimate commercial building and HOA projects. He joined Hammersmith Construction in May 2019 to further his experience managing construction projects in the HOA industry. Greg holds his Class C General Contractor Certification.

Outside of work, Greg dedicates his time to his son and daughter, wife Jessica, and their two dogs Yoshi and Chloe. He loves to be outdoors, workout, watch any sport, travel, and working on their old Victorian home in Denver. They absolutely love being in Denver, CO.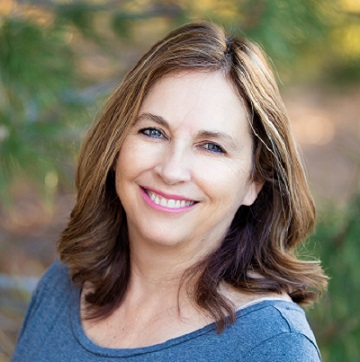 Sarah
CPA (CA)
Director of Construction Accounting
Sarah
| | |
| --- | --- |
| | Sarah focuses on both the large and small details of Hammersmith Construction's financial direction and well-being. Her work helps maintain our financial stability and provides a strong foundation to better serve our Clients.  Sarah's stringent oversight over our financials is driven by a desire to provide Team Members with all the tools and financial information required to make well-informed and responsible decisions. Sarah thrives on daily interaction with colleagues. Sarah has extensive experience in the property management industry in Florida and Colorado, working as a CPA in California before moving to Colorado and joining us here. Sarah graduated from the University of California in Santa Barbara with a B.A. in Business Economics. |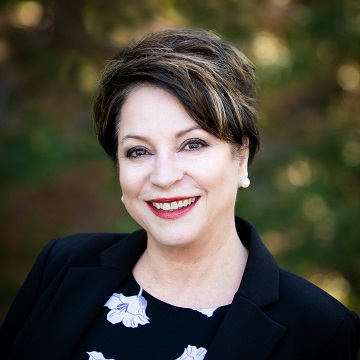 Carrie
PHR, SHRM-CP
Director of Human Resources
Carrie
Carrie brings more than 20 years of operational and human resources experience to the Hammersmith® Human Resources Team as an entrepreneur and former franchisee of the Taco Bell and Pizza Hut restaurant systems leading award-winning teams. Furthermore, she has experience working in various business environments, such as being a founding member of a successful start-up company for 10 years and leading as a part of the executive administration at a higher educational institution in Denver.

She is focused on sustaining the values important to Hammersmith® Team Members:  Professionalism, Integrity, Partnership, Excellence and Life Balance. In addition, "Platinum Service" starts with every new hire's Orientation, where Carrie and her Team infuse the importance of excellence and how to deliver high standards of service to our clients.

Carrie holds two Human Resource Professional certifications, a PHR since 2009 and the SHRM-CP since 2015. She is also a member of both the National SHRM and Regional Mile-High SHRM organizations promoting excellence in Human Resource Management.

Carrie enjoys watching her husband plant flowers to attract hummingbirds into their yard, spending time with her large, fun family and playing with her two little fur babies, Teddy and Sophie.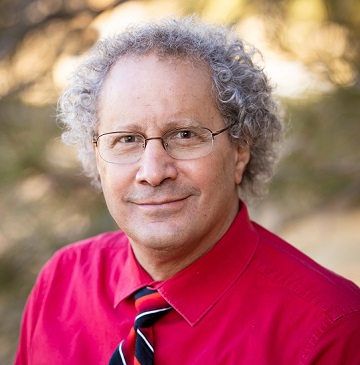 Mark
CPA
Director of Accounting
Mark
| | |
| --- | --- |
| | Mark leads a fabulous team of accountants who are focused on giving our Client Associations the best financial information possible. Mark has been a CPA for more than 30 years, and in that time has developed some tremendous experience and leadership skills. He is originally from New York, but has genuine love for Colorado as he has spent all his adult life enjoying the many outdoor opportunities Colorado has to offer. |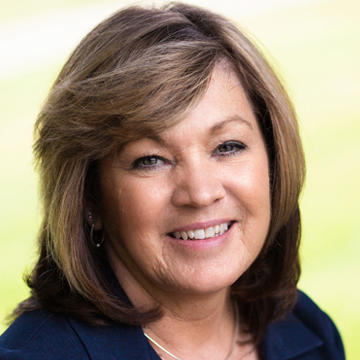 Denise
Corporate Secretary
Denise
Striving to provide flawless service to our Clients and vendors, Denise processes all standard status letter requests. In addition, Denise supports all of our offices and serves as a liaison to building management. Denise started her career with us in 1991 and has seen our company grow from a few Clients to more than 200 Associations.

 

Denise has been married for 35+ years, has one son, and enjoys being a grandmother. During her leisure time she enjoys the outdoors, any sporting event or being with friends and family.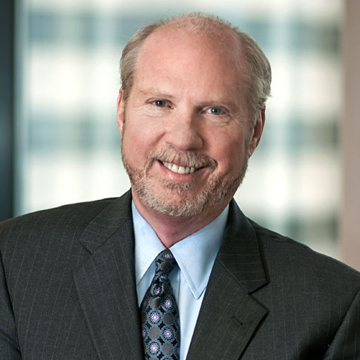 John Hammersmith
CMCA®, AMS®, PCAM®
CEO
John Hammersmith
John, his mother Donna, and brother James, founded Hammersmith Data Management, Inc. in 1981. In 1994, John became the sole owner and has led Hammersmith® to continued success. John's experience spans the spectrum of needs and problems that confront Community Associations today. His professional, educational, and extensive industry background contributes significantly, and he is always eager to share his knowledge of Community Management with our clients. John enjoys working with the Team, partnering with each Board, and working with an alliance team of national management companies to bring new ideas and solutions to our industry.

 

John holds the CMCA® (Certified Manager of Community Associations) certification, and AMS®(Association Management Specialist) and PCAM® (Professional Community Association Manager) designations. He has served as one of nine on the National Board of Certification for Community Association Managers (NBC-CAM, now known as CAMICB) Board of Commissioners. The Board's purpose is to ensure that Community Association Managers practice with professionalism, integrity, and knowledge. To do so, they administer the Certified Manager of Community Associations (CMCA®) certification program, the only nationally accredited certification program in the field. During his tenure on the Board of Commissioners, John served as the Ethics Review Panel Chair, with the responsibility to review each and every complaint against any CMCA® around the world. The total number of CMCA®'s worldwide is more than 10,000 strong.

John is a former Board member and Treasurer of the Rocky Mountain Chapter of Community Associations Institute (CAI), as well as having served on numerous national committees for CAI. He has also served as a guest speaker for CAI at international events as well as for the Associated Landscape Contractors of Colorado and Habitat for Humanity. In 2014, John was appointed to the prestigious International Board of Trustees for CAI. The Board is supported by three Membership Representation Groups, elected members who give their constituencies a voice in crafting CAI policy and work to ensure that CAI continues to provide services and benefits that members need and value. In 2017, John was the President-Elect for CAI International Board of Trustees, in 2018 he was President, and in 2019 he was Immediate Past President of this organization with more than 40,000 members.

After all these years of experience, John still has the same passion for Community Association management and is committed to continuing his role as a leader in the industry.